Restauration Na Baště
Café & restaurant Na Baště is located in the Prague Castle garden of the same name in the elevated part of the 4th courtyard. It has been altered by the world famous architect Josip Plečnik in the style of Italian and Japanese gardens.
The capacity of the restaurant is 90 seats; further 90 seats are available in the restaurant garden which provides a beautiful scenery with exotic features and a view over the entrance to the Španělský sál (Spanich Hall).
How to find us?
Address:
Prague castle, Zahrada Na Baště 320, 119 00 Praha 1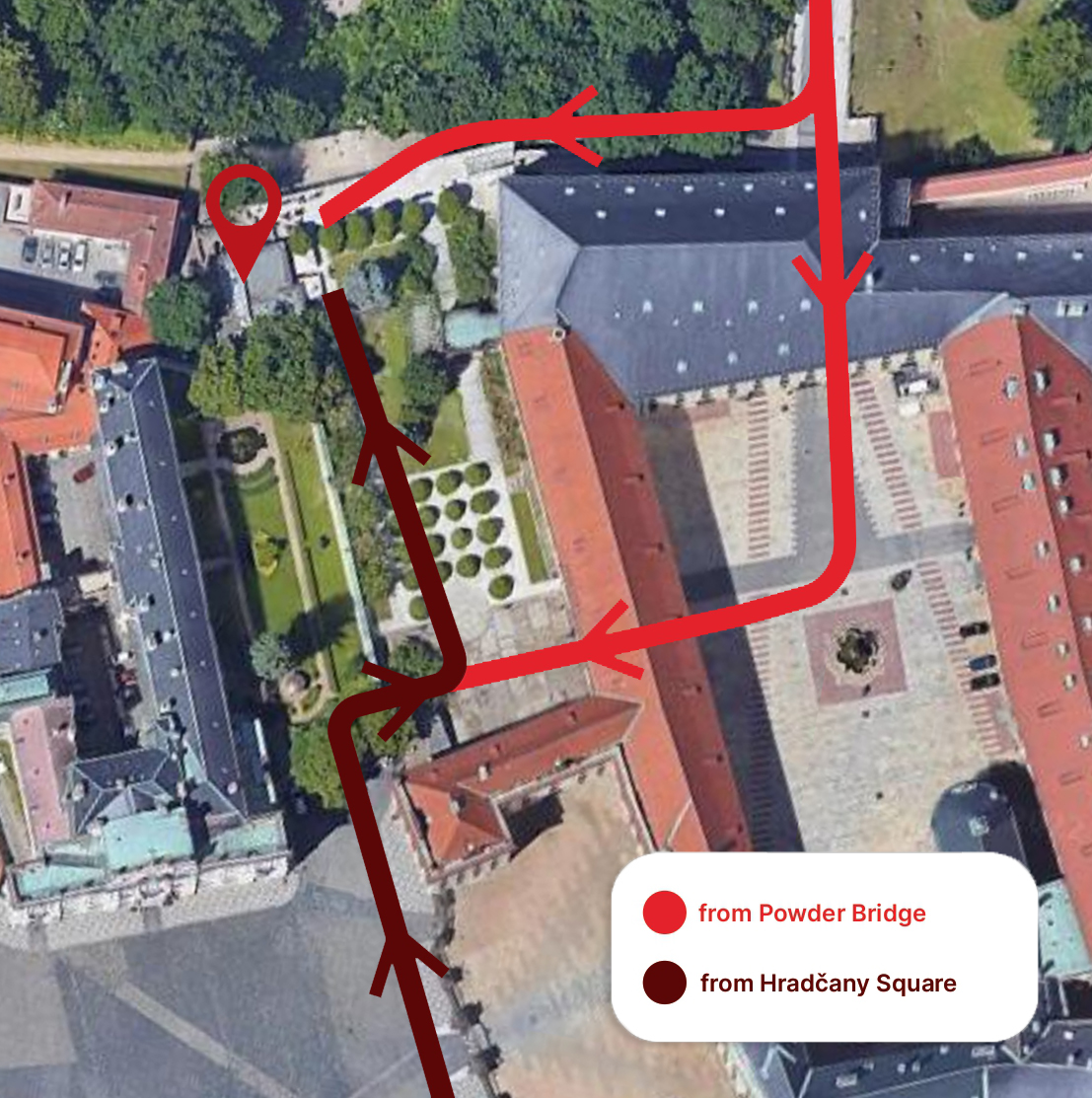 The restaurant can be accessed from the Prašný most (Powder Bridge) over the Plečnikova lávka (Plečnik Bridge) or in the opposite direction from Hradčanské náměstí (Hradčany Square) through the 4th courtyard. The garden is open all year round and the entrance is free.
Opening hours
Mon-Sun: 10am-6pm